WELCOME TO POWER21 DECORATIVE CONCRETE OF TORONTO
POWER21 is an innovative decorative concrete solutions provider, specializing in decorative concrete services. From Decorative Concrete Patios to Decorative Concrete Driveways, we offer a wide variety of colors and patterns. You will meet our professional team to discuss a design that will best suit your needs. We also offer a full array of specially-designed coating options along with floor preparation services, completed to your satisfaction.
DESIGN + PLANNING
First Step! Based on your project request and needs we design or work on your design to plan and archive your galls, material selection, pattern, color, coating, and schedule the project start date.
DEVELOPMENT + EXECUTION
In this phase of the project we start the project, landmark, excavation, grading, wood forming, reinforcing, concrete installation and concrete application based on the approved design.
PICTURE PERFECT FINISHING
In this final phase of the project, we take every step meticulously to apply specialty color, finishing coatings and clean up to complete the work so, is picture time! Your satisfaction is our gall!
We create Awesome Decorative Concrete Works!
POWER21 has an artistic approach to decorative concrete, we take pride in all our projects regarding of size, complexity or budget!
Why Decorative Concrete is best for you?
Decorative stamped concrete is appealing for many reasons. First, it's an economical alternative to pavers and natural stone, especially for applications such as patios, driveways, walkways, and pool decks. It also requires less maintenance than those materials because it has no joints where weed growth can occur.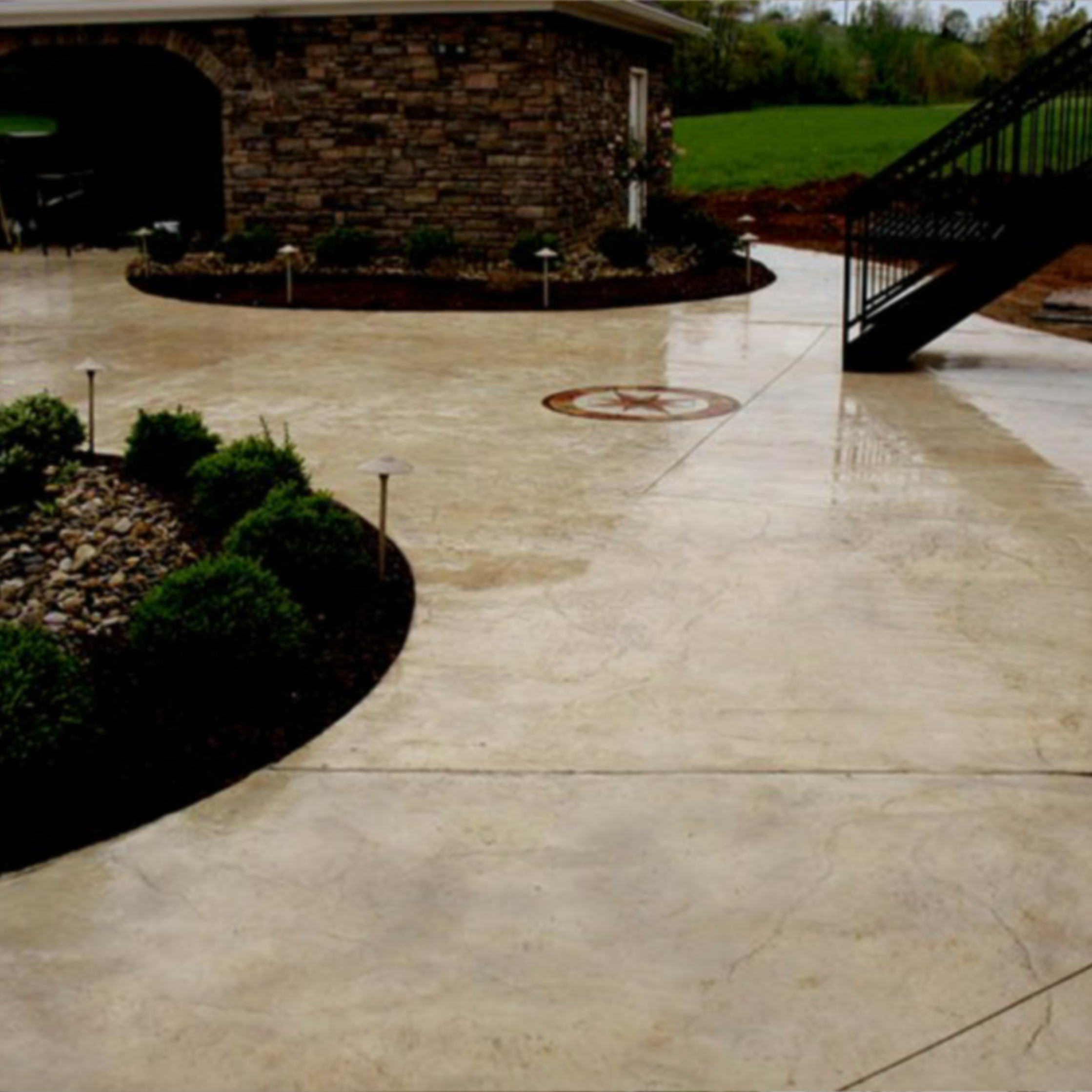 Enhances Aesthetics
Decorative concrete enhances the exteriors, whether it be your house or commercial outlet. The gray slab of cement is transformed into a beautiful creation by a decorative coating. Therefore, there is no need to cover it up with ornamental tiles, linoleums, carpets or wooden flooring. Instead you can mimic certain designs like wood, slate, brick or different hues by choosing from different materials and designs it offers.
Limitless Design Options
Decorative concrete is a creative option as it offers design flexibility that you cannot find with other floor finishes. Several designs can be applied by using a variety of methods including stamped concrete, acid-etched, polished look, dyes or all-over stain. With limitless design options, advances in concrete mixing and setting, you can get any color and texture of your choice. It also fits any style and decor, and you can choose the look making it a completely customization option.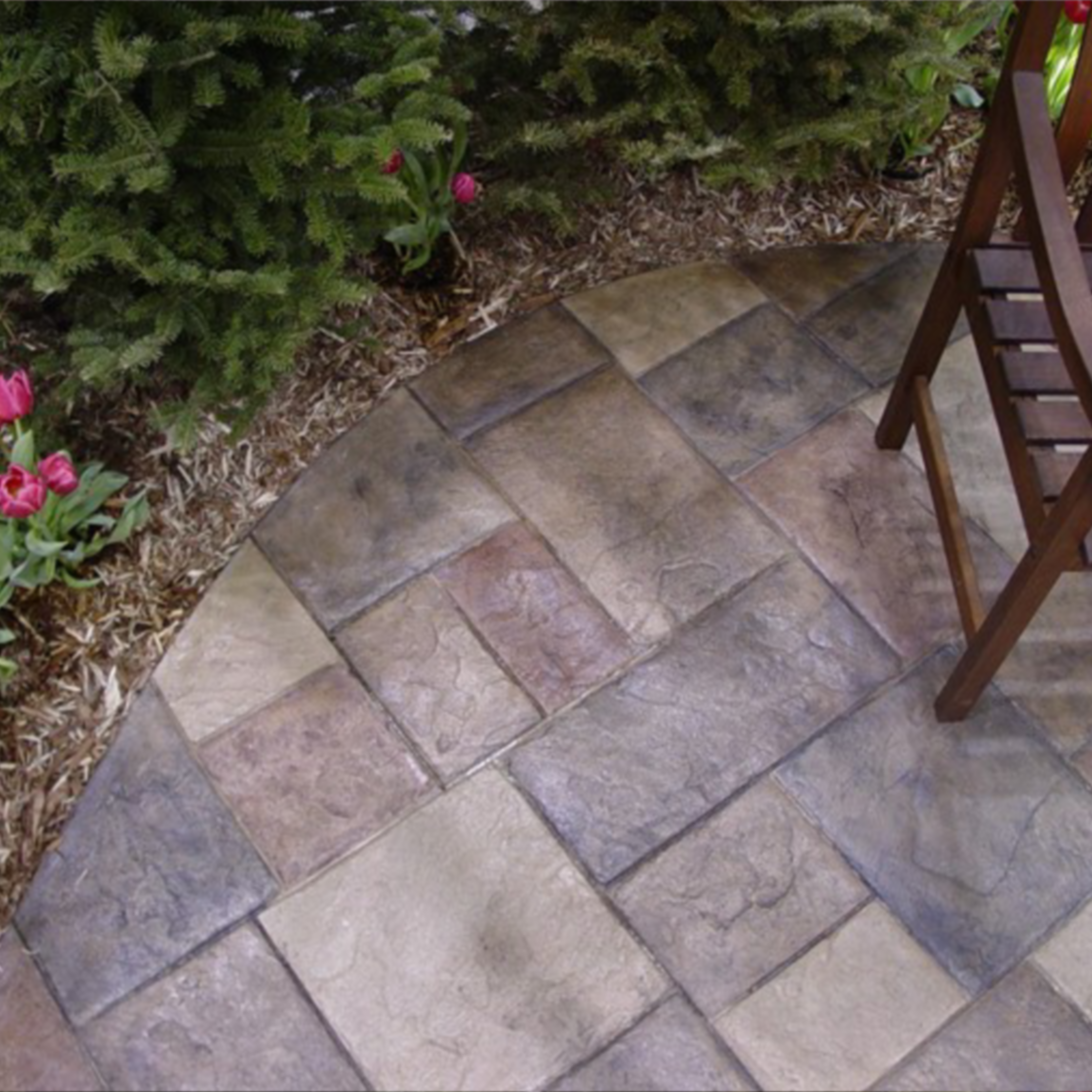 Low Maintenance
Apart from being durable and resistant to damage, they are easy to clean and maintain. There is no requirement for regular polishing or coating; stains can be simply cleaned with soap and water. These properties of a decorative concrete save a lot of your time and money on regular maintenance and repairs.
"Was very easy to get along with POWER21 installers and sub-trades, they look into all request, very clean job, very detailed oriented and the finishing was over my expectation, very nice job, thank you ArtCrete!"
Johnathan Doe, Richmond Hill Driveway & Patio
"While I read the text I was intrigued to find out that several designs can be applied by using a variety of methods including stamped concrete, acid-stain, polished look, dyes or all-over stain, we continue our search we will be sure to make the right decision with a professional's help, and incredible result!"
Jerry Appaloosa, Vaughan Patio Pool Deck
"At first I was no sure if what a good Idea to apply Decorative Concrete into the house, right in my home studio but, I glad I did, POWER21 install radiant headed floor and the finishing of my walkout basement is a very modern fill-like filling, I love it! Thanks ArtCrete, definite I will referrer you guys!"
Mike Collins, Creative Home Studio Basement Floor Decorative Concrete
Let's Talk About Decorative Concrete!
We are not bloggers but, will do a good efforse to bring you the most up to date news regarding decorative concrete, thank you visiting our website!